Hi, and Welcome to Weekend Potluck, where friends & foodies meet and eat, ALLLLLL Weekend long!

Now, let's take a quick peek back at last week…
The recipe with the most clicks was ~
My Mom's Favorite – Granny Cake by The Better Baker
Recipes that caught our attention ~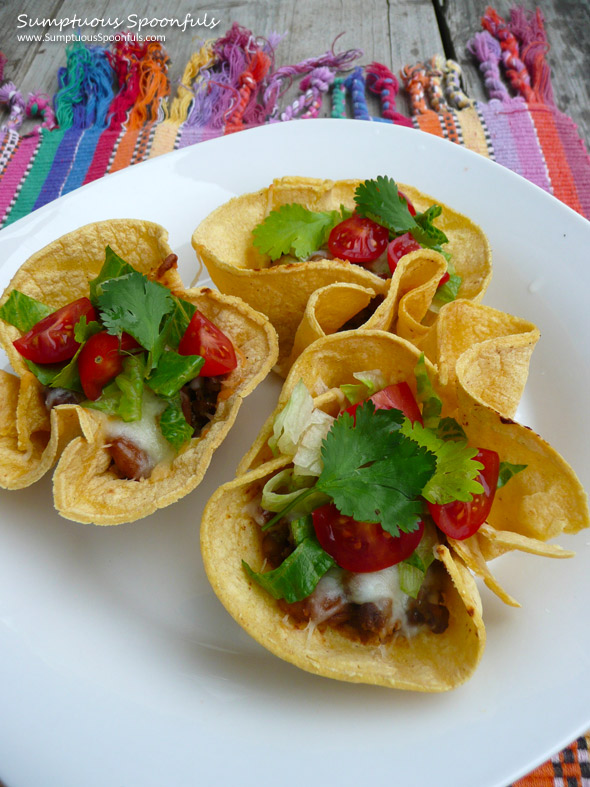 Crunchy Beef & Bean Taco Cups by Sumptuous Spoonfuls
Road Trip Chocolate Chip Cookies by Recipes from a Pantry
Sadly, no personal pick for me today. I had 4-5 I was going to choose between, but alas, none of them linked back.  It's linky rules, you know, a "You scratch our backs, we'll scratch yours" kind of thing! Maybe next time…..  :)  Anyhow, instead I want to show you a pic I took of some YUMMY treats Dale brought home Tuesday night. He went fishing and came home with no fish.  However, he did find some Morel mushrooms and Asparagus growing wild, he promptly sauteed them in butter for us to try.
Best. Snack. EVER.
Your hostesses ~
Remember that when you link up, it shows on all FIVEblogs. Plus…
We TWEET. We PIN. We LIKE.
Linky Guidelines:
If you wish to be a featured recipe or for us to promote your recipe either on Facebook, Twitter, or Pinterest, you MUST follow these instructions.
Please link up to your exact post and not the main page to your blog.
LINK BACK HERE from your post so that others can find the fun. (Need help linking back? Read this or watch this great instructional video.) You can use the button below or a direct link within your post.
When you are kind enough to follow our guidelines, we work hard to get you as much exposure as possible so that your time here is well invested. We want this to be a fun and rewarding experience for everyone!